Pakistan Fashion Week
05 June 2013 | World Fashion Info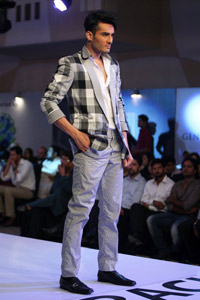 On 29 May was held the first ever men's fashion show in Karachi, Pakistan. The models below are designed by: HSY, Gul Ahmed, Sameer Ali, Vasim Asghar. All of them are Pakistans.
As you can see the trends are well known- stylish suits, the king of the colors this season- the turquoise and the checkered jackets. The white color is traditional for the Pakistans' culture and it found its place in the collections presented at the show.
Read more about Pakistan fashion.



Hits: 1727
Ordering Art Work Online: What To Look Out for?
---
5 surfing brands you need to know about
---
The Top 5 Footwear Trends to See You Through 2020
---
Reasons to wear gold bracelets
---
White Label World Expo London - Why should Manufacturers attend it?
---
Adam Lambert is the winner of Most Stylish Men September 2019
---
5 Must-Have Summer Accessories Women Should Have
---
How to Incorporate Your Leggings for Your Business Casual Look
---
What is the Best Color to Wear On a First Date?
---
Why Is Online Betting So Popular?
---