Poland Fashion
06 June 2013 | World Fashion Info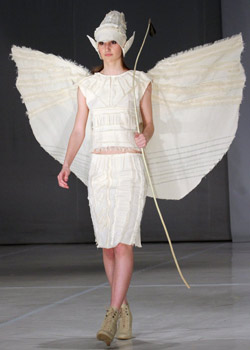 On 1st of June in Krakow was held a trade show where were shown the models designed by students of the Cracow School of Art and Fashion Design (SAPU). The show was entitled 'Laboratorium Mody' (lit.: Fashion Lab).
The main material used for designing the models was cotton.
Read more about Poland fashion.



Hits: 2176
Ordering Art Work Online: What To Look Out for?
---
5 surfing brands you need to know about
---
The Top 5 Footwear Trends to See You Through 2020
---
Reasons to wear gold bracelets
---
White Label World Expo London - Why should Manufacturers attend it?
---
Adam Lambert is the winner of Most Stylish Men September 2019
---
5 Must-Have Summer Accessories Women Should Have
---
How to Incorporate Your Leggings for Your Business Casual Look
---
What is the Best Color to Wear On a First Date?
---
Why Is Online Betting So Popular?
---