Indonesia Islamic Fashion
27 June 2013 | World Fashion Info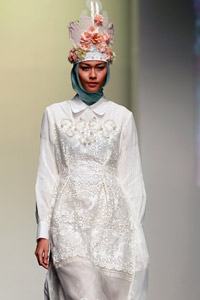 On 27th June the Indonesian designer Sony Muclison presented his new collection during the Jakarta Islamic Fashion Week 2013. The event runs from 26 June to 30 June.


Hits: 3965
Ordering Art Work Online: What To Look Out for?
---
5 surfing brands you need to know about
---
The Top 5 Footwear Trends to See You Through 2020
---
Reasons to wear gold bracelets
---
White Label World Expo London - Why should Manufacturers attend it?
---
Adam Lambert is the winner of Most Stylish Men September 2019
---
5 Must-Have Summer Accessories Women Should Have
---
How to Incorporate Your Leggings for Your Business Casual Look
---
What is the Best Color to Wear On a First Date?
---
Why Is Online Betting So Popular?
---