Fashion Week in San Jose
14 August 2013 | + Boyana Dimova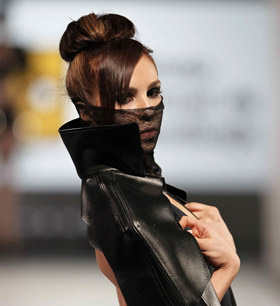 On the 9th of August was held the eleventh edition of the Fashion Week in San Jose. The event, which takes place until 11 August, shows the most outstanding in fashion, design and textile dressmaking in the country, with guest designers from Mexico, United States, Colombia and Honduras.
The mission of the event is to offer the best of Costa Rican market fashion.
Costa Rica Fashion Week is the International Fashion Week in Costa Rica. Headed since its inception by Juan Jose Jimenez and since 2010 with the production and marketing of satchels.
It is an event that seeks to position the country as an international center of fashion, where new businesses are realized for the textile and clothing industry and with the collaboration of different cameras and public and private institutions to develop this sector.


Hits: 1391
Ordering Art Work Online: What To Look Out for?
---
5 surfing brands you need to know about
---
The Top 5 Footwear Trends to See You Through 2020
---
Reasons to wear gold bracelets
---
White Label World Expo London - Why should Manufacturers attend it?
---
Adam Lambert is the winner of Most Stylish Men September 2019
---
5 Must-Have Summer Accessories Women Should Have
---
How to Incorporate Your Leggings for Your Business Casual Look
---
What is the Best Color to Wear On a First Date?
---
Why Is Online Betting So Popular?
---